First we were offered "The Secret Life of Pets" a cute furry little flick that was followed up with other animated misadventures of house pets with "Toy Story" being a memory. Warner Bros Pictures has reworked some of those brands and gave us "DC League of Super-Pets". This will be a short review due to the lame nature of the pets.
Every summer when the kids are free of school family friendly movies are released so parents and their wee ones can watch a movie instead of the parents dropping them off at Walmart for the day and turning them loose to create havoc just like this weak piece of animation. Superman's dog Krypto has developed powers of his own with the two glued at the hip .Where Superman/Clark Kent go his best friend follows.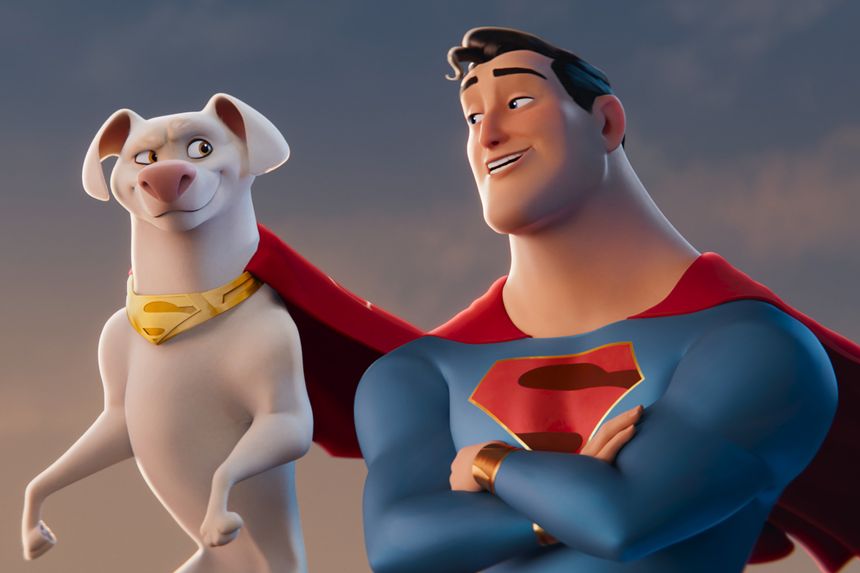 While Superman (voiced by John Krasinski) and Krypto (voiced by Dwayne Johnson) are out enjoying Metropolis Lex Luthor (Marc Maron) once again is up to no good by sending an orange filled meteor Kryptonite his way to equal Superman's powers, as in the first two Superman live-action movies. It fails so he whips up another idea when it does give pets great abilities far beyond those of mortal others.
Superman, Batman (Keanu Reeves), Wonder Woman (Jameela Jamil) and Aquaman (Jemaine Clement), are captured and locked up then the movie focuses on the pets for a good part of the film while humans fade away. Krypto recruits a group of critters to free the hostages and you'd think the film would be on Paw Patrol.
Enter a hairless guinea pig Lulu (Kate McKinnon) and a pointy ear boxer (Kevin Hart), fur flies and it goes corny with a squirrel shooting electricity from his fists. Director Jared Stern just need this film rescued when it hits theaters July 29, 2022.