It's been a fairly slow summer movie slate with the exception being Tom Cruise's Top Gun that soared up to the highest heights. Summer is over, kids are back getting educated and more movies are sneaking out for our viewing pleasure. The latest addition to our film houses is Universal's 'Beast' staring Idris Elba as doctor Nate Daniels traveling to a South African game preserve with his two daughters (Leah Jeffries, Iyana Halley) run by an old family friend Martin Battles (Sharito Copley).
Within minutes of the short action flick's start they discover a big mean kitty cat who evaded poachers is on the prowl and howl again and their trip becomes a fight for survival. Director Baltasar Kormakur is trying to make us forget about the bummer summer by presenting us with some good cgi/animatronics for normally slow August anyway. A lot of the movie is spent running from the creature that leaves a trail of blood in it's path. There are flashbacks about the rampage and what started it. If you remember The Revenant and the bear you can compare who's bigger or better. I did, however, appreciate we were allowed to get some character development so we can get to know them at the start.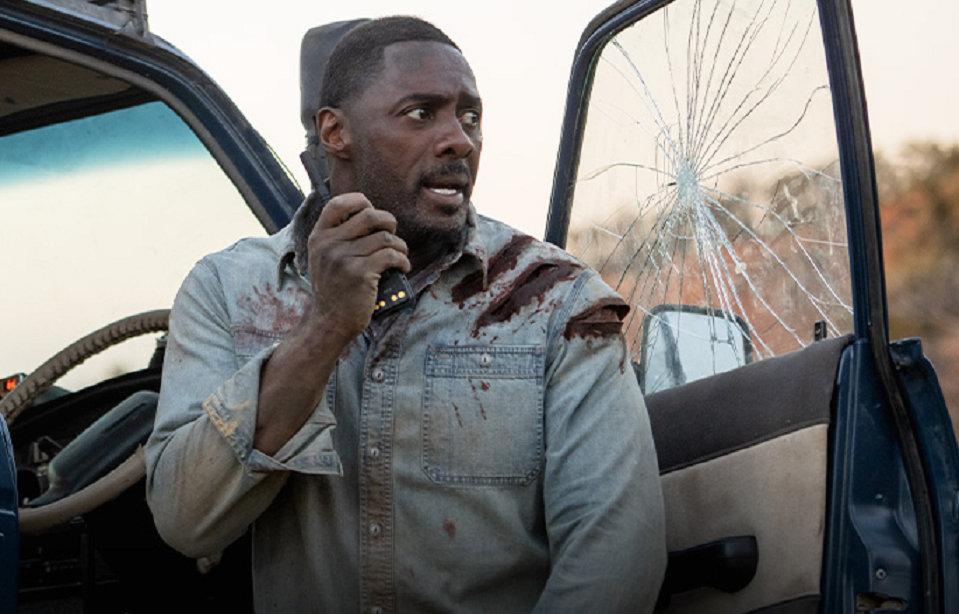 Armed with just a normal sized knife the family runs, hides and attempts to lure the simba away from each other until it becomes enevitable Nate has to take the fight to him personally to protect his family. What is a roar and boar film does have some great camera scenes under and in the truck as the beast takes his approach there. Next it's all about the truck crashing, the occupants being trapped, escaping, running silly, screaming and communicating via Walkie-Talkie as Nate is fighting off the beast with his bare hands and a small knife with is like a flea biting an elephant.
The ending when the preserve lions get involved it leaves the end open somewhat but we all know how it ends. This movie will be streaming very soon but not before it hits theaters Friday August 19. This movie is short, clocking in at 90 minutes and the only way it will draw attention is Idris Elba. 3 stars