Jennifer Lawrence is a well established actress being known for "The Hunger Games" franchise while getting her first big break in "Winter's Bone" (2010) and received an Academy Award for her work. She followed that up with "The Hunger Games" in 2012 then the rom/com "Silver Linings Playbook". She soon stepped away from acting to get married and have a baby.
Back in the spotlight with "No Hard Feelings" she brings to the big screen another rom/com with a go-for-broke performance as a Long Island surfer girl doing her best to make it on the income she has. Her car's just been repossessed being hauled away by her ex-husband (Ebon Moss-Bachrach) and to add insult to injury, she's fallen behind in taxes. With no ride she takes to Craigslist to answer an add from a pair of wealthy parents (Matthew Broderick and Laura Benanti) requesting a young woman to date their nerdy son Percy (Andrew Barth Feldman) with them throwing in a car.
She accepts the challenge hoping it will lead into sex. The two oddballs forge a bond as in order to save her house she needs wheels and Percy's date will help him out of his shell while being there for each other. This might be the perfect comedy to kick off summer.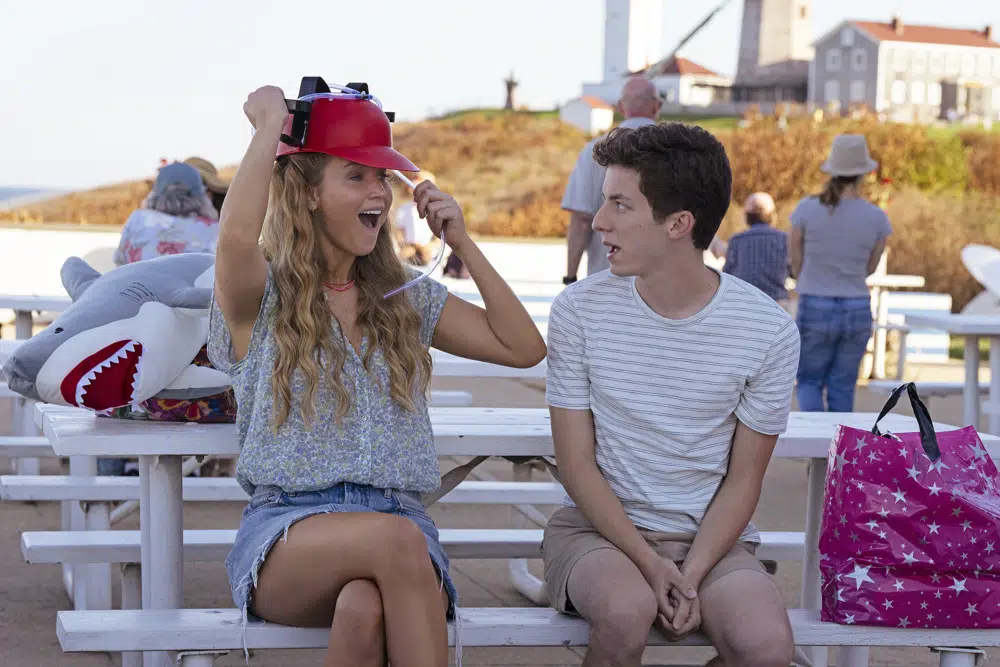 It is rated R for sexual content and full-butt-nakedness.
Famous quotes: Maddie "Do you want me to date him or "date" him? Laird: Allison Yes! Laird: Date him! Allison: Date him! Laird: Date him hard! Maddie: I'll date his brains out! 3 1/2 stars