To date, as of this review, 50 year-old Mark Wahlberg has chalked up dozens of movies with more following. The action/comedy star of a talented family and part restaurant/burger chain owner (Wahlbergs) now has movie number 54 added to his repertoire just in time for Easter. Father Stu staring Mark Wahlberg on his way to catholic priesthood with Mel Gibson as his father.
Sony pictures picked up the rights to distribute the film with Wahlberg financing the project with first-time director/writer Rosalind Ross (Gibson's professional partner) at the helm. The biopic is set to open in theatres April 13, 2022 just in time for Good Friday and is one of his finest works to date and it's tame with the exception of strong language throughout to earn it's 'R' rating.
The story is based on a true story and Wahlberg has had this idea in his head for sometime and since he believed so strongly in this project he financed him self with Sony pictures distributing the film. Based on a true story this uplifting drama tells the story of Stuart Long (Wahlberg) when an injury ends his amateur boxing career.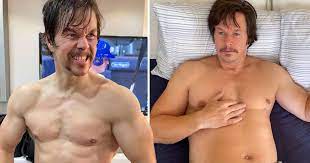 He moves to L. A. dreaming of being sighted as a star but lands a gig in a supermarket with a funny/cocky attitude. He meets girlfriend (Teresa Ruiz), wins her over by becoming a priest, overcomes a horrible motorcycle accident, followed by devastating health issues but with the support of his parents (Mel Gibson and Jackie Weaver) Stu perseveres his rocky road inspiring others with courage and compassion while never calling it quits until his death at age 50. This film was shot in 30 days in May 2021 while Wahlberg was purposely putting on the carbs for this film with a little help from prosthetics as well. This film is the ultimate uplifting story and Mark Wahlberg's lost soul drama pays off that also stars Annet Mahendru. Be warned, once again, there is bad words mixed in but forget about those. Just see the movie in April. I pray you will.
B rating